If you are intrested in my work or activities, please subscribe to my newsletter.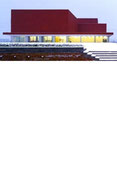 20:07:12 – 15:09:12
Exhibition "Living & Being" in Beijing
The movie "Lights in the North" will be shown in the beautiful museum of the Song Zhuang Art Center in Bejing(CN) during the group show of Dutch and Chinese contemporary artists.
More info: Song Zhuang Art Center & Architecture
Location: Xiao Pu village -Song Zhuang Town
Tong Zhou District, Beijing - China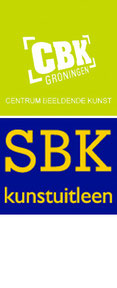 27:07:12 – 09:08:12
Exhibition "2nd Presentation: New Borrowed Treasures 2012"

This year CBK Groningen will present, with SBK Amsterdam for the 9th time "the New Borrowed Treasures" in the Der Aa church in Groningen: 3 presentations of each 2 weeks with work from 33 artists. Almost all the work you can borrow or buy through the Art Libraries of CBK Groningen and SBK Amsterdam. My work will be shown in the second presentation round in the Media cabinet.
Location: Der Aa-kerk
Akerkhof 2, Groningen
Opening hours: Tue / Sat 10.00 - 17.00 - Sunday and Monday 13.00 - 17.00
Free admission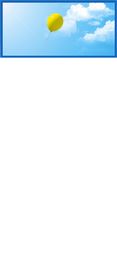 22:06:12 – 15:07:12
Exhibition "Air"
Art Biennale, curated by Wim van der Beek with the theme "Air". the visual presentation of current income art are at four locations in the center, the Cultural Center, the Great Church, Westerhuis (former town) and the empty Industrial Premises (2 + factories house and shop / window) of Baltes. My work will be shown at the Cultural center. 
Location: Culturele Center
Schoolstraat 6a

, Bathmen
Free admission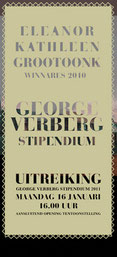 16:01:12 - 27:01:12
Solo Exhibition "Aanschouw de Stilte"
Monday the 16th of January at 16:00 the presentation of the George Verberg Scholarship 2010 will be officially opened. Matthijs Herder and I, are very proud to present an amazing film which we have been working on the past few months. A modern fairytale concerning the Northern lights.
Location: Academie Minerva - Old Nature Museum
Praediniussingel 59, Groningen
Opening hours: Monday / Friday 09.00 - 21.00
Free admission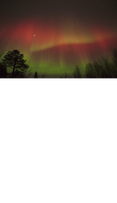 06.11.11 - 16.01.12
Current project "Lights in the North"
Back in The Netherlands after an incredible journey above the Arctic Circle in the beautiful surroundings of Lapland. The upcoming time we will be wrapping up the research and film project "Lights in the North".
It is so exciting to see everything come together. 
More info can be found on our Blog.